What is the Seniors Safety Line?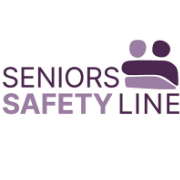 The Seniors Safety Line is the only 24 hour crisis and support line for seniors in Ontario who have experienced any type of abuse or neglect. Callers receive emotional support, safety planning, information and referrals in over 200 languages. The Seniors Safety Line (SSL) is a "senior friendly" service with a live counsellor available to help navigate difficult systems, 7 days a week, 365 days a year.
If you would like to talk, we are here to listen - day or night. Call us 1-866-299-1011.