Online Counseling - What you need to know
IMPORTANT UPDATE: Online Counseling has returned! Operating hours are Monday to Friday between 11am and 8pm. If you need assistance outside of these hours please call our crisis line at 1-866-863-0511 to speak to a counsellor.
Our online counselling service is available Monday to Friday between 11am and 8pm. Your conversations with our counsellors are considered confidential, and anonymous.
So, we do not share any identifying information from our conversations and you are not required to share any identifying information unless you choose to do so in order to help you access shelter or other community services.
You will need an internet connection (WiFi or data) to access online counselling. Once you click on the chat link you will leave our main site so the only browser window you will need to close is the chat window.
We are here to keep you safe but, nothing is foolproof. When you chat online with a counsellor, please make sure your device or computer is safe. Here are a few tips to stay safe online:
Make sure you have another window open on a site you would normally visit should you need to close your chat session quickly.
Use a password on your phone or device
Clear your browser history after your chat
Don't take screenshots
If you think someone else could have installed spyware onto the device you are using, you may not want to use this service.
---
What to expect when you choose online counselling:
Our online counselling is available to any women or senior in Ontario and is a good option if you're not comfortable using the phone. Online allows you to take your time, to process what you want to say, to work through how you are feeling, and to communicate with privacy in a way that is comfortable for you or where others cannot overhear you.
To start click on the Live Chat button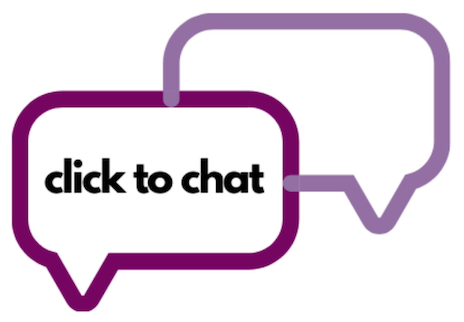 You will then be asked a few short questions before being connected with one of our trained counsellors. These are non identifying questions and are simply meant to help us analyze where in the province our service users come from. You do not have to answer all questions, and you don't have to give your real name us your real name.
If all our counsellors are busy you will get a message letting you know that no one is available. You can try later OR you also have the option to call our crisis line. For the Assaulted Women's Helpline call 1-866-863-0511; for the Seniors Safety Line call 1-866-299-1011.
If your situation is an emergency, please call 911.
If you are having suicidal thoughts and cannot reach an AWHL counsellor please call Crisis Services Canada at 1-833-456-4566.