How can you donate? There are a few ways to help!
---
1. ONLINE Donate Now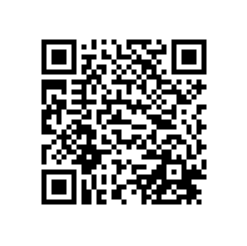 ---
2. MAIL Mailing Address
P.O. Box 40569, Six Points Plaza
Etobicoke, ON M9B 6K8

PRINTABLE DONATION FORM
Click here to print out a donation form!
Your support changes lives…

Violence against women continues to be a pervasive problem in Canada contributing to $7.4 billion in healthcare, social services, education, employment and criminal justice, annually.
.
According to statistics Canada, more than 50% of Canadian women over the age of 16 have been victims of physical or sexual violence- at any stage in their lives. Violence against women affects all cultures, ages, religions, sexual orientations, educational backgrounds and income levels. Abuse can take many forms, including: emotional or psychological, physical, sexual, financial and neglect. The demand for our crisis line continues to grow year after year and due to lack of funding, as many as 50% of all the women that call the line during peak periods cannot get through to speak to a counsellor.

Your support is critical in helping us achieve our mandate to provide crisis counselling & intervention, information and referrals, and safety planning to our callers each year – survivors of violence, their friends and families, health and legal professionals, community service providers and those calling on their behalf.
Almost two out of three people in Canada say they know at least one woman who has been a target of sexual or physical violence. Maybe you do too.
The Assaulted Women's Helpline provides someone for a woman to talk to when she needs it most, when there is no one else to turn to and no help in sight. From rural communities on the outskirts of Ontario – to the inner city surrounding the GTA. We offer culturally sensitive services for any woman who calls, identifying first what her immediate needs are then assessing/ developing a plan to for either the short, or long term.
There are many barriers that women face preventing them from reaching out for help, or leaving an abusive relationship. Fear, shame, income, cultural or familial pressures, immigration status and countless other realities make it difficult, or sometimes impossible for a woman to leave safely.

Support the Assaulted Women's Helpline
You can help the Assaulted Women's Helpline put an end to violence against women and their children. Your generous donations support:
Operating Funds
Training & Outreach in the Community
Language Line Interpretation Services
As a registered charity, there are a variety of ways to support the Assaulted Women's Helpline including:
Monthly Giving
Planned Gifts & Legacy Gifts
In Memory and In Honour Tribute Donations
Charitable Registration # 127624443 RR0001
Your contribution goes a long way…
Your gift of $100 can help fund two TTY machines for callers who are deaf or hard of hearing.
Your gift of $150 can help provide a full day of crisis line translation service in 200 languages.
Your gift of $500 can help provide a full shift of crisis line services for one of our lines
Charitable Registration Number 127624443 RR0001.
Donations over $20 will receive a charitable tax receipt.