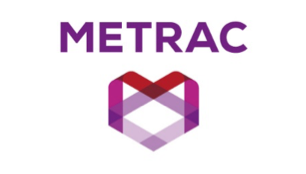 METRAC is a community-based, not-for-profit organization that prevents violence against women and youth. It provides: easy-to-understand, multilingual information about violence, safety, and the law's impact on women and youth experiencing violence; legal information training for women and service providers; violence prevention workshops and training for youth, educators, and youth workers; and training for groups and service providers on Safety Audits and community safety issues. Through innovative public education, legal information, youth engagement, safety initiatives, research, policy work, and partnerships, METRAC seeks to build safety, justice, and equity for all women and youth.
---

This is a public education campaign to ensure that Ontario women know their legal rights under Ontario family law. Are you having family difficulties? Dealing with issues like divorce, custody or support? Plain language legal information on women's rights under Ontario family law is available in 14 languages and in multiple formats.
---
Your Legal Rights at http://yourlegalrights.on.ca is a website of legal information for people in Ontario. This site has free, practical, and easy-to-find legal information produced by hundreds of organizations across Ontario. The Your Legal Rights site contains the following features:
Your Legal Rights is a project of CLEO (Community Legal Education Ontario / Éducation juridique communautaire Ontario).
---
The Ontario Women's Justice Network website has accessible legal information about the law's impact on diverse women and youth experiencing violence. It promotes an understanding of the law with respect to violence against women, providing accessible legal information to women and their service providers in a manner that reflects the diverse experiences and realities of women. OWJN is a project of METRAC (the Metropolitan Action Committee on Violence Against Women and Children, www.metrac.org).
---

Legal Line is a Federal not-for-profit organization providing Free easy-to-understand legal information in over 2,100 topics, covering 48 major areas of law. Information covers Federal, Provincial and Territorial laws, and is available in 107 languages. Those who need further help are referred to experts — lawyers, paralegals, government offices, and other professionals. For more information, go to Legalline.ca