At the Assaulted Women's Helpline our mission is to continue to provide the critical resources to the thousands of women who call us each year experiencing abuse — and you can help too.
From barbeques to golf tournaments, garage sales to galas, bake sales to wine tasting parties– no event is too big or too small. Community support is key to our success, and we sincerely appreciate the efforts it takes to organize and hold an event on our behalf!
In linking these events to fundraising efforts, you can help make a difference in the lives of thousands of women and children in Ontario each year — while treating your friends, family or colleagues to some fun at the same time!
In order to help your event run smoothly, we have created event guidelines and event tips and ideas for fundraisers held on behalf of the Assaulted Women's Helpline. We also have a Fundraiser Event Agreement which allows us to best support your efforts and ensures we are doing all the due diligence required by the Canada Revenue Agency in running our fundraising activities.
Here are some examples of the fundraising projects that groups or individuals can carry out successfully:
A sports event where the gate proceeds are donated to the Assaulted Women's Helpline
A benefit bring-your-own-dish international dinner serving food, prepared by group members, from the cuisine of different countries
A raffle of a donated prizes such as a lavish cake or a travel voucher
A garden party or outdoor fair combining music, food, games and entertainment
A public auction of used items (pens, books, furniture) donated by writers, political figures, and other celebrities
A sale of local art, donated antiques or second-hand books
An event in which the participant is sponsored to walk, run, ride, skate, swim in aid of AWHL
Need more inspiration? Take a look at our NEW Fundraising Toolkit!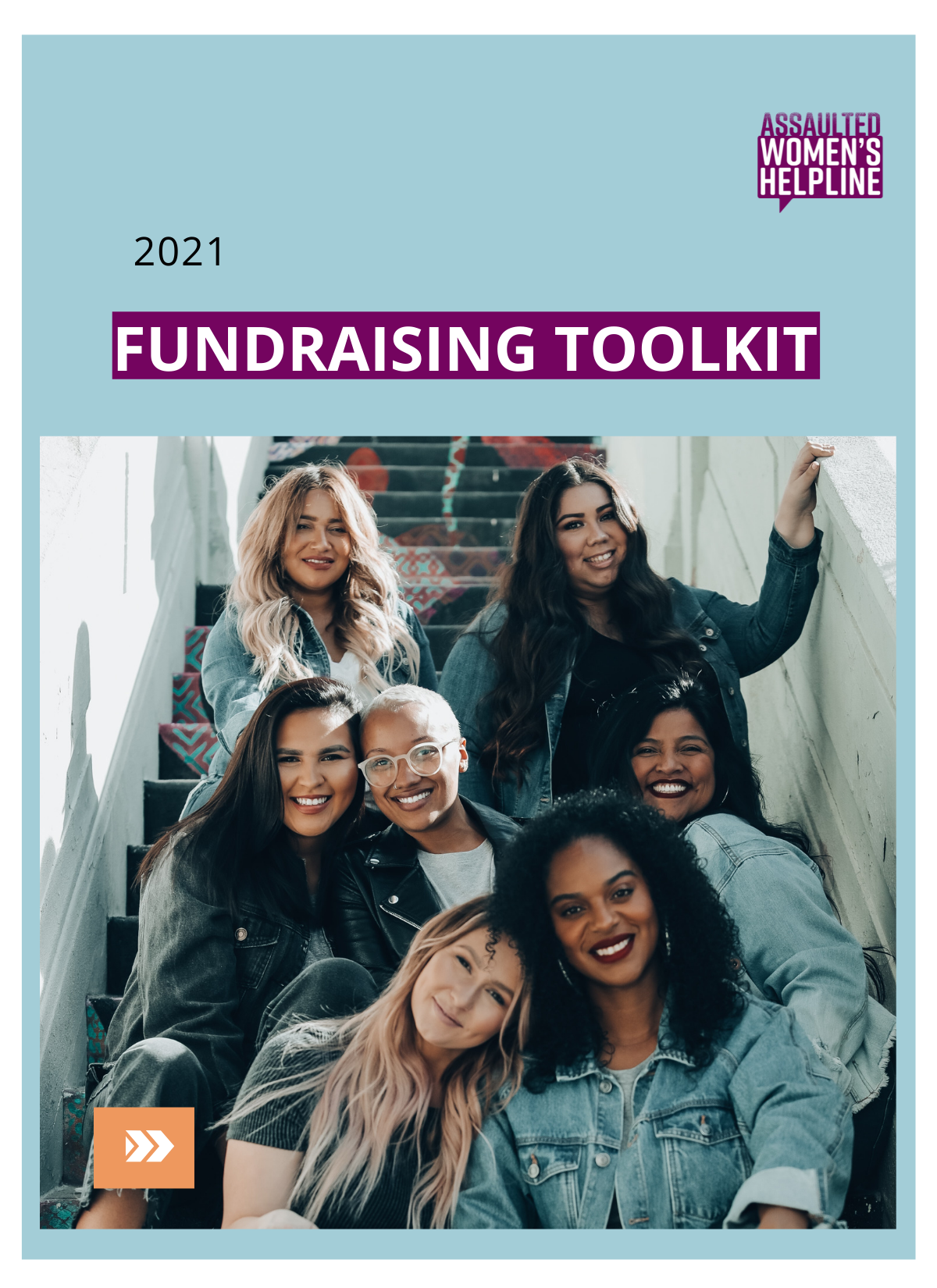 How can I create a fundraiser online?
It's easy! Please visit Canada Helps, or by clicking here!
Email us at
yharding@awhl.org
to discuss your idea and complete our Fundraiser Event Proposal form.