LCBO Provincial Donation Box Program

From July16- August 12, 2017 the Assaulted Women's Helpline will be appearing in all LCBO locations across the province to participate in the donation box program.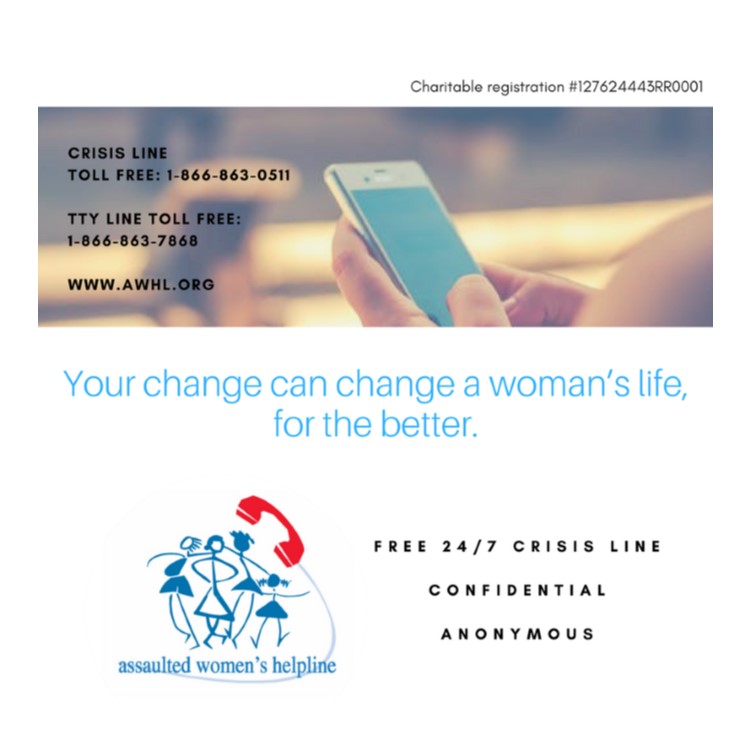 As you checkout, watch for Assaulted Women's Helpline branded donation boxes and please consider making a donation.
Funds raised through the LCBO Donation Box Program will help us continue to provide our critical crisis line service to more women- including helping to pay for operation/translation costs, training and outreach initiatives, and will make a significant difference in the lives of 49,000 women and their children who access our line across Ontario.

The Helpline is also:
• In communities without women's shelters or other services
• For women who would not traditionally access shelters
• For non-English language callers (average 10,000/year)
• For TTY callers, for the deaf and hard of hearing (average 5,000/year)
Each year, we receive approximately 48,000 calls - and this program is particularly important for us - not only to raise funds, but to raise awareness for our services with the general public.
Whether you're on your way to the cottage or a backyard BBQ, take a moment to find our boxes at the cashier as you checkout!